Nick Drake is getting a lot of attention nowadays. A fact that is both heart-warming and sad. Heart-warming because Nick's beautiful music deserves a much wider audience. Sad because he never received much attention while alive. His albums sold poorly, his concerts were sparsely attended, and he thought of giving up music many times. His sum total of work amounts to not much more than three albums and some posthumous tracks that made up a fourth. So why is Nick Drake counted as a seminal influence over artists as diverse as Paul Weller, Elton John, REM, Phil Collins, The Cure, John Martyn and countless others? And why, regardless of how much you like or loath the works of those other artists should you approach Nick Drake's albums with an open mind? The answer is simple. If you have ever felt anything for any type of music, be it Folk, Jazz, Blues or Pop or ever enjoyed a beautiful melody, intense lyrics, stunning guitar, emotional intensity or breathtaking sincerity then you will find something in the recordings of Nick Drake. And often, much, much more.
Nick Drake was born in Burma in June 1948, the son of Rodney, working in Rangoon as a Manager for a Trading Corporation, and Molly, herself an aspiring and talented singer and songwriter. His elder sister, Gabrielle, who later found fame as an actress on stage and TV, completed the family. In 1951, the Drakes left the now independent colony for Britain and settled down in the sleepy English hamlet of Tanworth-in-Arden, close to Stratford-on-Avon. It was there, in the large and comfortable house called Far Leys, that Nick first displayed his talent.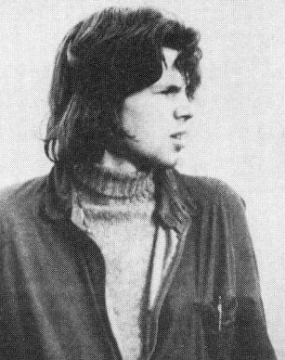 Nick loved classical music and listened to it all the time. He started to learn the piano quite early and soon became proficient. At the age of 14 Nick was sent to Marlborough, an upper-class private school that prepares boys for entrance to Oxford and Cambridge. At Marlborough, Nick distinguished himself by winning several awards in track and field (his record for the 100-yard sprint still stands) while playing clarinet and saxophone in the school orchestra. He also showed a keen interest in folk and rock, especially the Beatles, and would spend long sleepless nights hitching from Marlborough to London to watch bands in London clubs before returning in the early hours to prepare for another school day. Nick became a complete musician very early. He was able to pick tunes out on his guitar merely from listening to them once on record or radio and he also developed his own tuning techniques that enabled him to produce such a unique sound later. Even now, accomplished guitarists find it hard to recreate the sound that Nick came by so naturally. Similarly, Nick soon developed his own vocal style based on his love of France and chanson – a singing tradition that combines despair and love in the same breath. Together with his love of Jazz, Classical and Blues, Nick formed a basis for his later work. His persona was that a large, attractive but shy man. He suffered from insomnia
Nick did as expected and left Marlborough for Cambridge but his view of 'dreaming spires' dissipated quickly when he found himself in Fitzwilliam College, a grim redbrick building a mile outside of Cambridge proper. But it wasn't to matter for Nick. For some time he had been playing small clubs and pubs and in February 1968, just a few months after moving to Cambridge, he was spotted by Ashley Hutchings, founder member of hot folk-rock outfit Fairport Convention playing at the Roundhouse in London. Hutchings introduced Drake to his own manager, Joe Boyd. Boyd was rightly impressed and added the 20-year-old to his roster of acts on the most prestigious 'Island' label.
'Five Leaves Left' was released in September 1969 to good reviews and sold reasonably well for a first album. The album title refers to the warning printed on Rizla cigarette papers to advise that you are running low. The music is haunting, eclectic and world-weary at times but also cosy with lush string arrangements –courtesy of Nick's Cambridge friend, Robert Kirby – with a gentle, uplifting quality. Tracks are, in turn, bluesy, jazz tinged and folky and it's easy to see how difficult it must have been for Island to find a niche for this in 1969. What cemented the lack of major commercial success for this album was Nick's growing difficulty with touring. His unease in front of an audience was now beginning to become a morbid fear and, following some disastrous concerts in the North of England, Nick decided that he would never perform live again. He was assured that his music would do the talking for him and he turned his attention to his second album 'Bryter Layter'.
Hiring Richard Thompson, Dave Mattacks, and Dave Pegg (all from Fairport Convention) to help out on lead guitar, drums, and bass, Drake asked ex- Velvet Underground man John Cale to sit in on viola and Celeste. P.P. Arnold and Doris Troy, two highly respected backup singers, were asked to join the sessions while his old friend Robert Kirby returned to handle the bass and string arrangements. This album, according to Nick, was going to be his saving grace. More commercial than it's predecessor 'Bryter Layter' it is considered a 'masterwork' by Joe Boyd With gloomy strings, soaring bass lines, Nick's smoky jazz voice and stunning guitar none of the tracks fail at all and Drake, quite properly, believed that this album would be the making of him.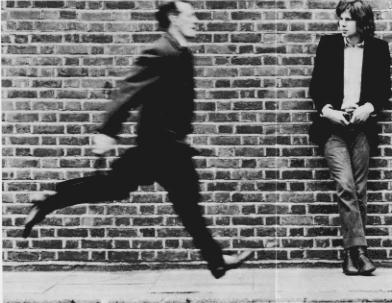 Time can lend a strange shade to situations. 1970, when Bryter Layter was released, also gave the world its first glimpse of Led Zeppelin II and 'Imagine'. Nick wasn't a big name and his inability to play live meant that he had to rely on word of mouth or the pop press to promote his albums. In a year when the Rolling Stones unleashed 'Sticky Fingers' and Simon and Garfunkel revealed 'Bridge over Troubled Water', nobody wanted to write about Nick Drake. Already shy and introspective, Drake drew into himself and became a lonely and melancholic figure. Those who knew him at this time would tell of how he would arrive and leave without saying a word.
A pink or 'bloody' moon has often been seen as a bad omen and a bringer of disaster. 'Pink Moon', Nick's third and final album, was recorded over two nights in 1971. Nick had made it clear that he wanted this album to be 'stark' but nobody was prepared for the shambolic figure who arrived at the Island studios, hair unkempt, fingernails long and dirty, a man who tuned his guitar, turned to the wall and played all the songs in virtually one take with few overdubs. These songs are stripped to bare emotion and cloaked in despair. Nick was adamant about what he wanted -- just voice and guitar. Nick took the finished master tapes with him when he left, returning them unspoken to the Island offices some weeks later. Legend has it that they lay unopened for several days before someone realised that they had been given a new album by one of their own artists.
After Pink Moon, Nick retreated to Far Leys. He refused to see his old friends or talk to anybody. He just sat in an armchair and looked off into space. His parents tried to seek professional help and doctors prescribed antidepressants but Nick was in a bad way. He entered a studio once again in 1974 and tried to disperse his demons via his music with four last songs. One of the songs 'Black Dog' tells of the hell-hounds on Nick's trail while another tells that all hope is lost and his life is a failure. These songs are almost too painful too listen too. But Nick had a surprise. In October 1974 he moves to France to live on a barge and while there he contacts French singer Francoise Hardy who once expressed a desire to record an entire album of Nick's songs. He arrived back at home the following month and his parents notice that his moods have changed. He seemed to have gained some direction and, although his insomnia was still as bad as ever, Nick is keen to start writing new songs. Tired of pacing the floor one evening, he opens a bottle of Tryptizol, his antidepressant pills, and thinking they are sleeping tablets, he takes a few. Molly Drake found her son dead in his bed the next day.
Nick lies buried in a Tanworth-in-Arden churchyard. His parents, who for years welcomed the visitors who came from all over the world to turn Nick's resting-place into a shrine, are themselves dead now. Of the family, only Nick's sister is now able to tell of her brothers tortured genius. Nick Drake lived in virtual obscurity and his music could have died with him – but it didn't. It is a strange feeling to pull a dozen albums out from the early Seventies and find the most fresh, relevant and beautiful music was being made – not by the big names of the rock world – but by a virtual unknown. Stranger to find that this never deleted music is now outselling that of most of those major artists. Ironically, today, Nick would be a huge success. MTV, specialised radio, the huge number of magazines that devote space to obscure artists – all of these could have found room for Nick Drake. Nobody now would find it hard to categorise his music. Most wouldn't try. How ironic would Nick have found the fact that – nearly 30 years after his death – 'Pink Moon' is being used to advertise a car!